Appetiser is a very tasty and light food also known as starter meal given before the main course or lunch and dinner.Appetisers are given to enhance the hunger and prepare the guest for the next meal.Appetisers taste are coordinated with the taste of the main meals.
White Bait Appetiser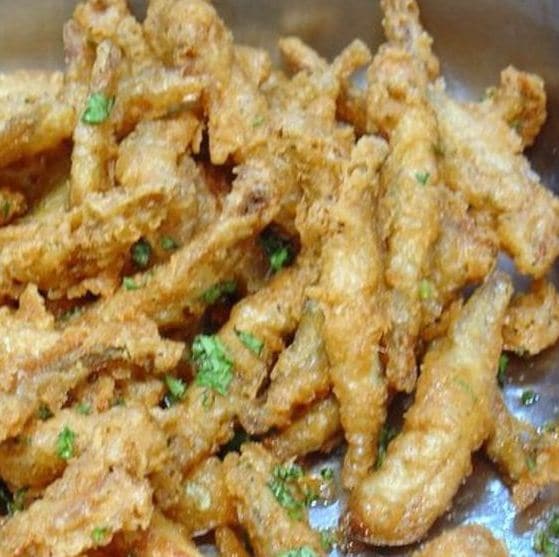 Recipe Of White Bait Appetiser
Ingredients
Cooking time:10 minutes Serves 4
These tiny fish are the fry of herrings and sprats.When the fresh fish is not available ,white bait can be obtained in a frozen state.
(1) White bait 450-550 g/1-1¼ lb or 1-1¼ lb in American
(2) Plain all purpose flour 50 g/2 oz or 1/2 cup in American
(3) Salt and pepper to taste or to taste in American
(4)Cayenne pepper pinch or pinch in American
(5)To fry:
deep oil or fat
(6) To garnish:
Lemons quartered 1-2 or 1-2 in American
Method
Make certain that fresh white bait is kept in a cold place until ready to cook, for it deteriorates badly.Wash in ice cold water and pat dry very gently.Do not remove the heads.If using frozen white bait, defrost sufficiently to separate the small fish.Put the flour with the very good pinch of salt,pepper and cayenne pepper into a large grease proof (waxed) paper bag.Drop some of the white bait into the bag and shake gently until thinly and evenly coated with flour.Continue like this until all the small fish are coated;Separate them before frying if they stick together. Heat the oil or fat to 185°C/370°F when a cube of bread turns golden brown within 1 minute. Put some of the fish into frying basket ,lower into the hot oil or fat.Fry 2 to 3 minutes then lift out.Continue frying in batches.Place on a heated dish, covered with absorbent paper (kitchen towels) and keep hot in the oven .Serve white very hot with the quarters of lemon,cayenne pepper and brown bread and butter.
Smoked Salmon Pate Appetiser
The pate is an economical way of using expensive smoked salmon ; often fish mongers will sell trimmings as well as slices of the smoked fish.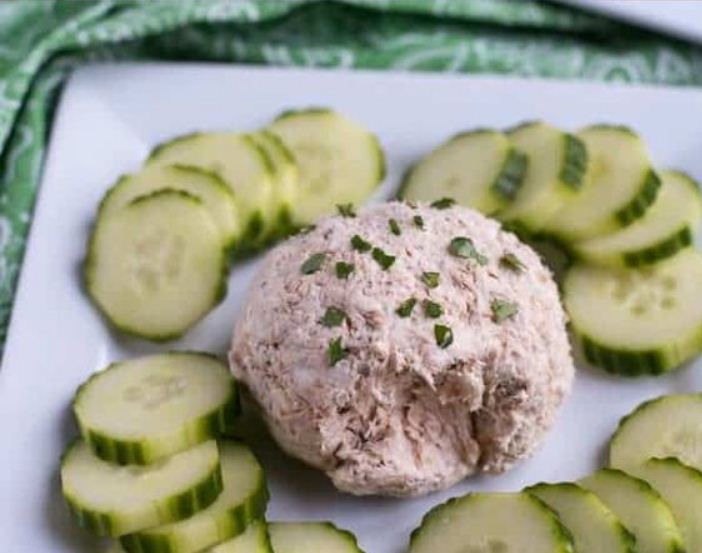 Recipe Of Smoked Salmon Pate Appetiser
Ingredients
No Cooking Serves 4-6
Ingredients
Metric/Im
perial
American
smoked
salmon



unsalted
butter



corn or
olive oil



lemon juice


cayenne
pepper



dry sherry


double
(heavy )
cream


225 g/8 oz




50 g/2 oz




1 teaspoon




2 teaspoon


pinch




2 tbsp


2 tbsp




½ lb




¼ cup




1 teaspoon




2 teaspoon


pinch




3 tbsp


3 tbsp




Method
Cut the smoked salmon into very small pieces or put through a mincer (grinder).Cream the butter in a bowl,add the salmon and the remaining ingredients except the cream.If using a liquidizer (blender) or food processor, simply dice the fish ,melt the butter, then liquidize or process until a smooth pate.Add the cream , beat until the mixture thickens.Place into a container to set. Garnish with lemon and parsley.Serve with thin brown bread and butter or hot toast and butter.This pate can be frozen for up-to 1 month.
Prawn And Apple Cocktail Appetiser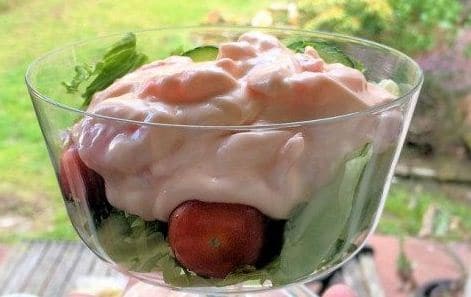 Recipe Of Prawn And Apple Cocktail Appetiser
Ingredients
No cooking Serves 4
For the dressing :
(1)Yogurt 2 tbsp or 3 tbsp in American
(2) Mayonnaise 2 tbsp in 3 tbsp in American
(3) Tomato puree (paste) 1 tbsp or 1 tbsp in American
(4)Lemon juice 1/2 or 1/2 tbsp in American
(5) Dry sherry 1 tbsp or 1 tbsp
(6) Worcestershire sauce 1 teaspoon or 1 teaspoon in American
(7) For the cocktails :
Peeled prawns (shelled shrimps) 175 g/6 oz or 1 cup
(8) Dessert apples peeled and diced 2-3 or 2-3 in American
(9) Celery stalks,finely chopped 2 or 2 in American
(10) Lettuce heart,finely shredded 6 tbsp or 7 tbsp
(11) To garnish:
Lemon slices 4 or 4 in American
Method
Blend the ingredients for the dressing.Mix most of the prawns (shrimp), all the apples and celery with the dressing.Divide the lettuce between cocktail glasses.Spoon the prawn mixture on the lettuce.Top with the remaining prawns.Garnish with the lemon slices.Serve with brown bread and butter.
Summary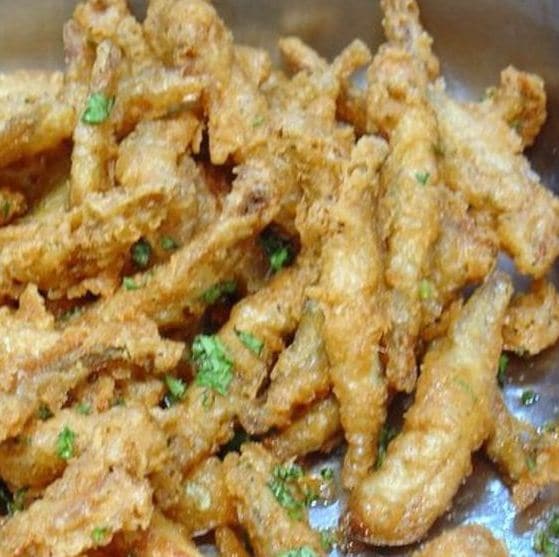 Article Name
Description
This post will guide you to the techniques and methods on how to prepare the best and delicious potted shrimp appetiser along with other tasty appetisers
Author
Publisher Name
Publisher Logo