A restaurateur Caesar Cardini was attributed for the creation of this salad.Caesar was an Italian immigrant who was living in San Diego but was also working in Tijuana where he avoided the restrictions of prohibition.The daughter of Cardini recounted that his father invented the Caesar Salad in Caesar's kitchen when a fourth july ,1924 rush depleted the kitchens supply.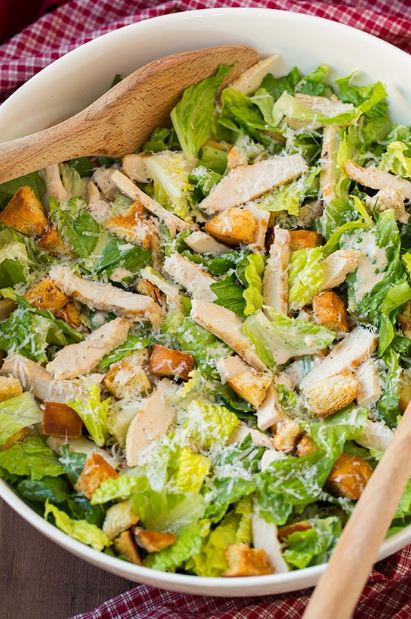 Recipe
YIELDS : 50 portions scale : oz= 1 ounce pt = 16 ounce qt= 32 ounce ea=each serving
1 gallon= 3.78 liter tsp=teaspoon tbsp=tablespoon
Step One To Prepare Caesar Salad
INGREDIENTS

QUANTITY

Romaine

Garlic chopped

Salad oil

Bread cubed

6 lb

2 tbsp

12 oz

12 oz
Method
1. Wash romaine carefully and cut or break into bite size pieces.Drain as dry as possible
2. Saute garlic in oil until light brown.Strain and discard garlic.
3. Saute bread cubes in garlic oil until golden brown.Drain and keep warm.
Step Two To Prepare Caesar Salad
INGREDIENTS

QUANTITY

Salad oil

Lemon juice

Salt

Black pepper

1 ¼ qts

12 oz

1 ½ tbsp

½ tbsp
Method
4. Make basic french dressing with with oil , lemon juice ,salt and pepper.Add drained oil from anchovies.
Step Three To Prepare This Salad
INGREDIENTS

QUANTITY

Eggs

Parmesan cheese

Anchovy fillets

12

4 oz

50
Method
5. Place romaine in bowl and add lightly beaten eggs.Toss lightly coating well.Add
Parmesan cheese, tossing lightly again.
6. Arrange portion on chilled salad plate.
7. Dress with 1 oz dressing just before service time.Garnish with croutons and curled
anchovy fillets
History
The creation of this salad is generally attributed to Caesar Cardini who was an Italian immigrant and operated restaurants in Mexico and the United states.In 1920's Cardini was working in Tijuana and San Diego thus avoiding the restrictions of prohibition and it was at that time when his daughter Rosa told someone that his father invented the Caesar salad at his restaurant and the invention date was july 4,1924 when the rush depleted the kitchen supplies.Julia child admitted that she had eaten this salad at cardinis restaurant in 1920's.
Summary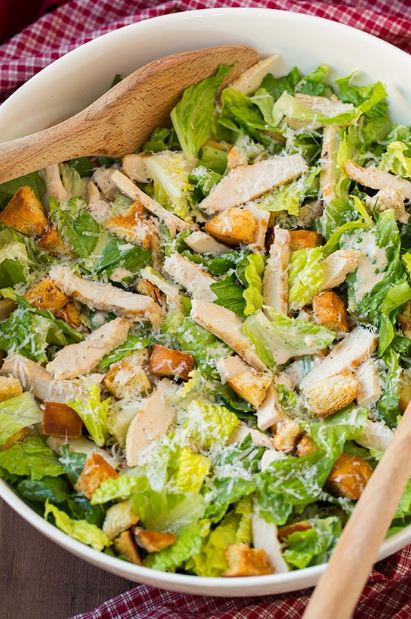 Article Name
Description
This article tell you about the history of invention of Caesar salad and how to make a delicious Caesar salad by yourself.
Author
Publisher Name
Publisher Logo