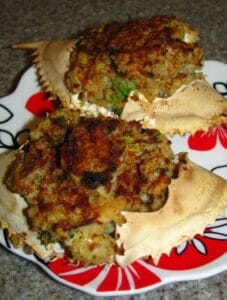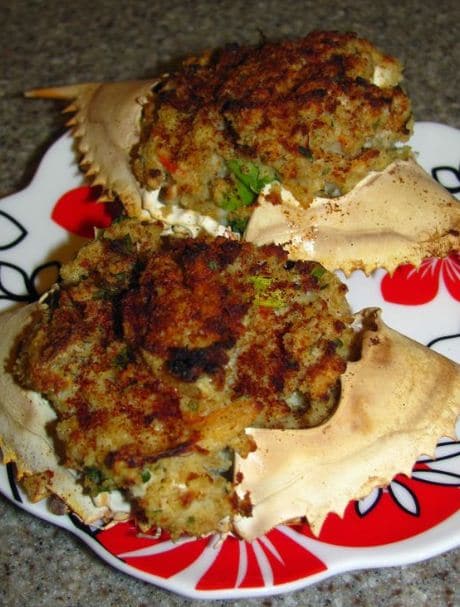 Ingredients,Quantities And Methods To Prepare Devilled Crab Recipes
Ingredients,Quantities And Methods To Prepare Devilled Crab Recipes Are As Under
Ingredients And Their Quantities To Prepare Devilled Crab Recipes
Cooking Time : 20 minutes Serves 4
(1) Small crabs 4 or 4 in American.
(2) Soft breadcrumbs 75 g/3 oz or 1½ cups.
(3) Cayenne pepper pinch or pinch in American.
(4) Curry powder ½-1 teaspoon or ½ -1 teaspoon.
(5) Worcestershire sauce 1-2 teaspoon or 1-2 teaspoon.
(6) Salt to taste or to taste in American.
(7) Butter 75 g/3 oz or 6 tbsp in American.
(8) oil few drops or few drops in American.
(9) To garnish :
Lemon slices 4 or 4 in American.
(10) Parsley sprigs or sprigs in American.
small crab claws.
To prepare a Crab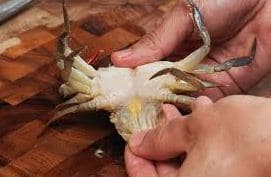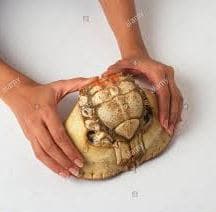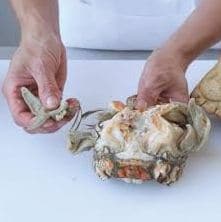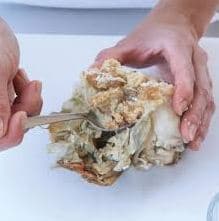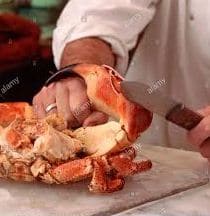 Remove all the flesh from the body and large claws of the crab as shown above .Save the small claws for the garnish.Flake the crab meat ,blend the light and dark flesh together with 25 g/1 oz (½ cup) of the bread crumbs,the cayenne pepper ,curry powder and Worcestershire sauce.Add a little salt.
Heat the butter in a frying pan (skillet) or in a dish in a microwave cooker .Add the remaining breadcrumbs and turn in the butter until well coated do not allow to brown.
Clean the crab shells.polish with the oil.Fill with the flavored crab meat and top with the buttered crumbs.
Place on a dish or a baking tray and cook towards the top of a moderately hot oven,200°C/400°F Gas Mark 6,for approximately `15 minutes.Garnish each crab with the lemon slices and parsley.Arrange on heated plates with the small crab claws.
VARIATIONS:
Brown under a grill (broiler) with the heat set to moderate for about 5 to 6 minutes.
Creamy deviled crab: blend 2 to 3 tablespoons double cream (3 to 4 tbsp heavy cream) with the crab mixture.
Summary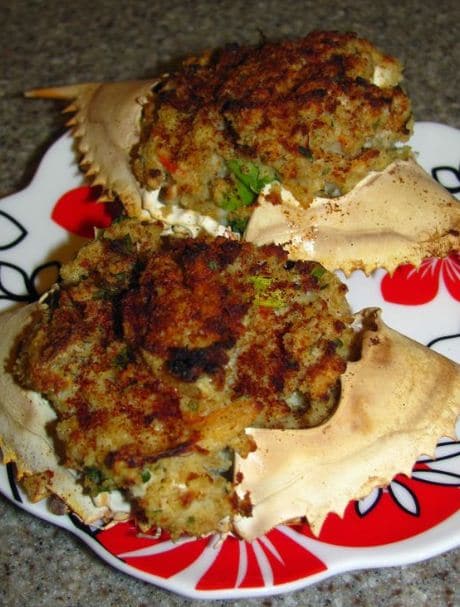 Article Name
Description
A crab recipe should give ways and techniques to make a great crab dish.
Author
Publisher Name
Publisher Logo