Deviled egg salad is quick,easy and a great way to use it as an appetizer by serving it on a croissant or even pile it high on a crunchy crostini to make it a party appetizer.
Deviled egg salad has a true flavor of eggs plus has a classic creamy,crunchy deliciousness of egg salad.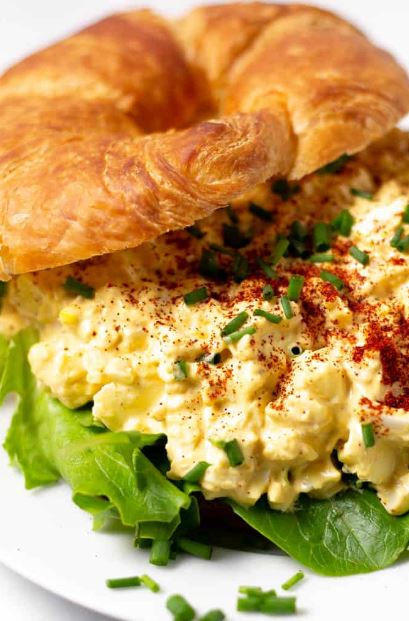 Making Of Deviled Egg Salad
First of all you have to hard boil or full boil the eggs and to boil the eggs everybody have their own way to boil the eggs.My way to boil eggs is as follows.
Add the eggs to a saucepan and fill the pan with water util the eggs are covered by an inch with water.Bring the water to boil.Turn the flames off and cover the sauce pan and leave the saucepan on the warm burner for 12 minutes.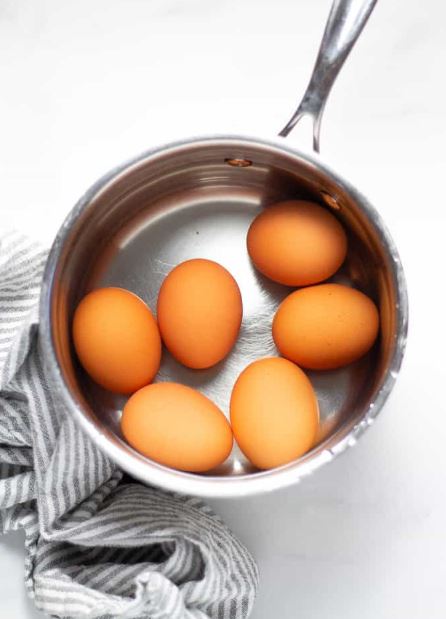 Get your other ingredients during this time and after 12 minutes drain all the water from the pan.Put the pan into the sink and let the cold water run over the eggs for 1-2 minutes.
Now gently peel the eggs and cut them in half.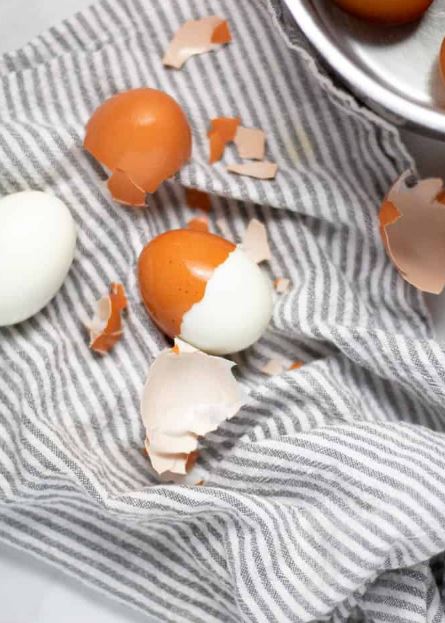 Add them into a medium sized bowl along with dijon mustard,mayonnaise (recipe given below) ,white wine vinegar or white balsamic,paprika and a large pinch of salt and pepper.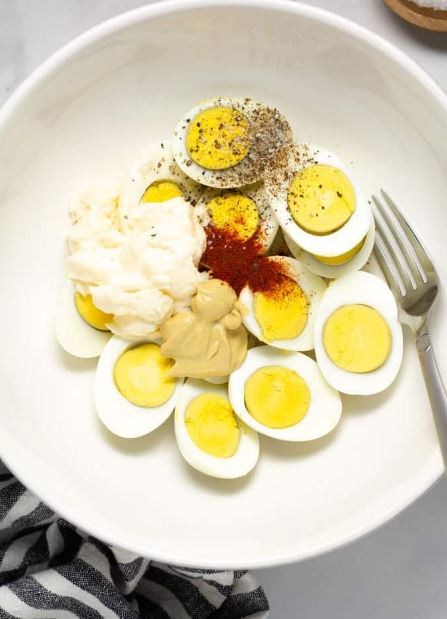 Use a fork to mash the eggs into bite size while mixing everything else.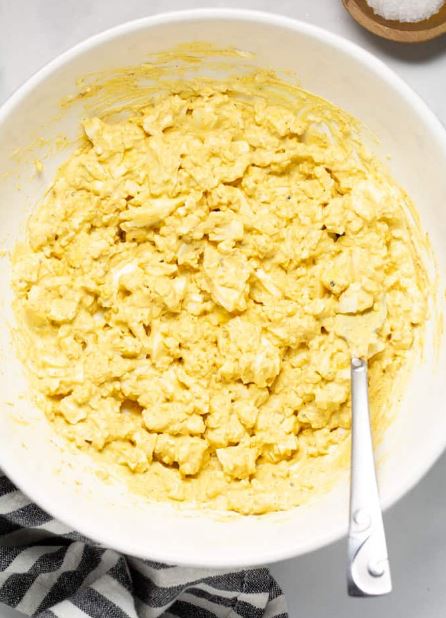 Serving Of Salad
Now serve this mixture on a croissant rolls and garnish it with fresh chives and a pinch of paprika or pile it on a crunchy crostini for a quick party appetizer.
Mayonnaise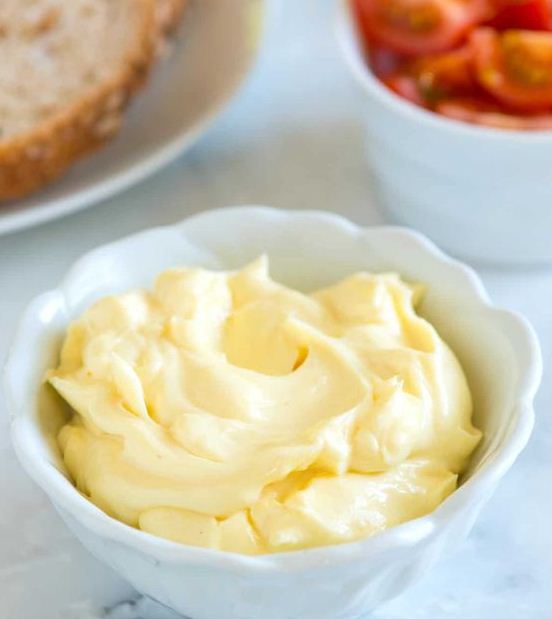 Ingredients
Yield: 1 qt
Egg yolks 4 yolks
Sugar 1 tbsp
Salt 2 tsp
Mustard dry 2 tsp
Salad oil 1¾ pt
Vinegar 2 oz
Lemon juice 2 tbsp
Method
Beat egg yolks in bowl
Mix dry ingredients together and add to eggs in bowl.Beat a few minutes.
Add oil slowly at first ; when thick add a small amount of vinegar.Alternate oil and vinegar until all has been used.Finish with lemon juice.
Summary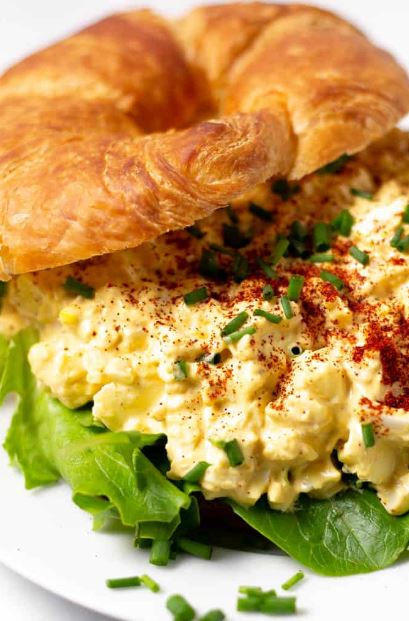 Article Name
Description
Salad is a combination of different vegetables,meat and fruits and therefore are very good for human health but if you are following a good salad recipe you will definitely get taste and healthy salads
Author
Publisher Name
Publisher Logo