Fricassee of veal is a delicious veal dish which comprise of veal cuts,pearl onions,crushed peppercorns,mushroom caps,butter and flour etc.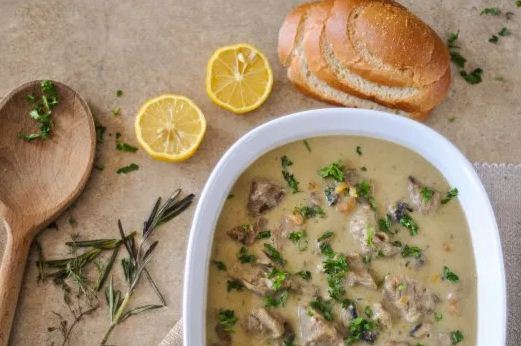 Step One To Prepare Fricassee Of Veal
Ingredients
YIELD : 50 portion EACH PORTION : about 3 oz , meat , 8 oz sauce
Ingredients
Quantity
Forequarter veal
trimmed,cut
(1 inches cubes)

Sachet bags:
Parsley stems

Bay leaf

Thyme

Peppercorns
crushed
17 lb




4 oz

1

1 tsp

1 tsp


Method
Bring 2 gallons of water to boil in 6 gallon heavy duty pot. Add meat to boiling water
and stir with wooden paddle to separate meat.When water returns to boil , drain off
water and again cover meat with cold water and bring to a boil.
Add sachet bag and simmer 1½ hours.Skim all scum from the top of stock as soon as it starts to form .Skim until stock is clear.
Step Two To Prepare Fricassee Of Veal
INGREDIENTS
QUANTITY

Pearl onions ,
medium
to small


100



Method
3. Place onions in sauce pan , cover with cold water and cook slowly
until nearly tender.
Step Three To Prepare Fricassee Of Veal
INGREDIENTS
QUANTITY
Mushroom caps
, small washed
Butter
Lemon
Dry white vine
(optional)

100

4 oz
juice of 1
8 oz


Method

4. Saute mushroom caps in butter with lemon juice and wine until
tender.
Step Four To Prepare Fricassee Of Veal
INGREDIENTS
QUANTITY

Butter
Flour

1 lb
1 lb
Method
5 . In a heavy pot make roux with butter and flour.Cook for 5
minutes .Do not brown.
Step Five To Prepare Fricassee Of Veal
INGREDIENTS
QUANTITY

Veal stock
salt


from cooking veal
to taste
Method
6 . Remove sachet bag when meat is cooked and drain off stock.Add veal stock obtained from cooking veal for this recipe with liquor from onions and mushrooms to roux, stirring until thickened and smooth .Season with salt and and adjust consistency.
7 . Add meat , drained mushrooms and Onions , stirring gently to combine.Hold for service.Serve 8 oz ladle sauce containing 3 oz . cooked , meat per portion.
Summary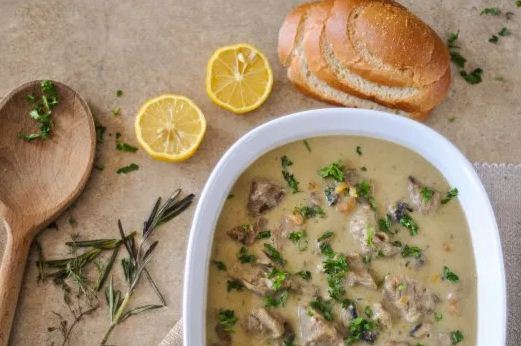 Article Name
Description
This Article will guide you about the methods and techniques to prepare a delicious and healthy fricassee of veal dish by combination of natural ingredients.
Author
Publisher Name
Publisher Logo