These are a very delicious and fluffy pancakes which you will enjoy in your breakfast.It is very easy to make and the ingredients used to make this pancake are very easily available and mostly present in every homes kitchen.
Pancakes are very easy to make but require proper knowledge of how to make pancakes fluffy and right techniques and methods can make a delicious pancake.
I will show you how to make a wonderful pancake and i will show you step by step with pics.
The best pancake recipe-this fluffy pancake which i am going to show you how to make it has a secret ingredient that gives them perfect fluffiness.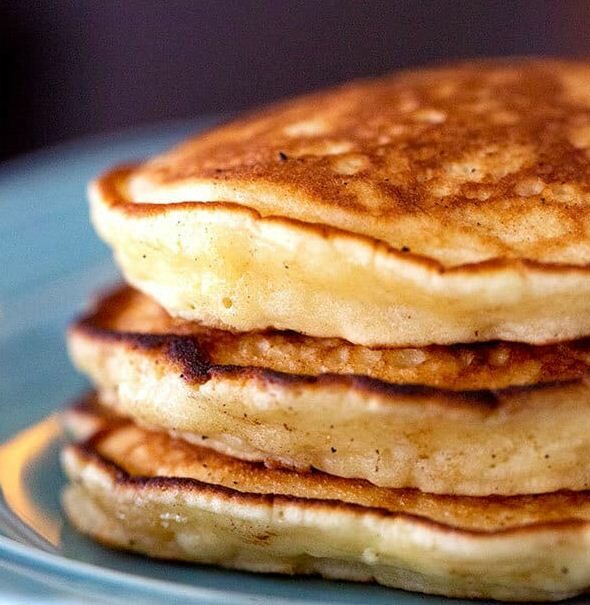 This is the best option to have it in breakfasts in the weekends.
The secret ingredient that makes the pancakes the best is the sour cream it sounds awkward but it makes the pancake the best how I will show you.
These sour cream pancakes are soft from the inside and have a butter crisp outside so its almost creamy.I added more sugar to balance the flavor of the sour cream.So these pancakes are more sweeter than the usual pancakes.
To make the Preparation of pancakes easy I have made the pancake batter in a bowl.
Making Of Pancakes
Add milk and sour cream in a large bowl
Add vanilla, sugar and eggs.
Whisk them together.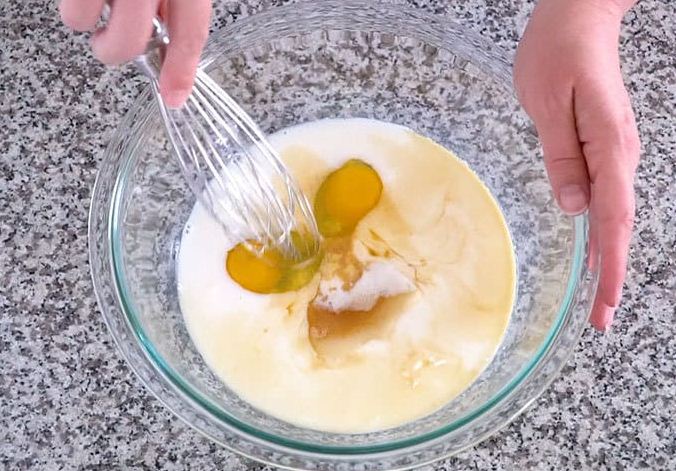 Add baking powder , flour ad salt.
Stir until just combined (this batter will be very lumpy/gutli daar)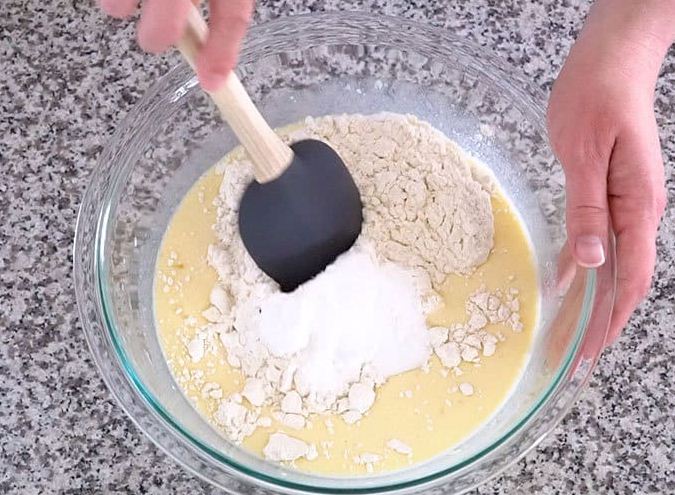 Melt batter in a skillet/ karahi over medium low heat.
Pour pancake batter into the skillet(about 1/4 cup for each pancake)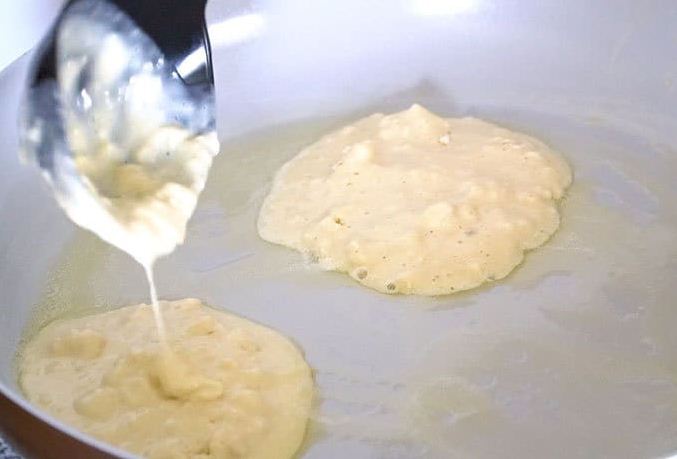 Cook for 3-4 minutes (bubbles will form on the top of the pancakes
Flip and cook for 1-2 minutes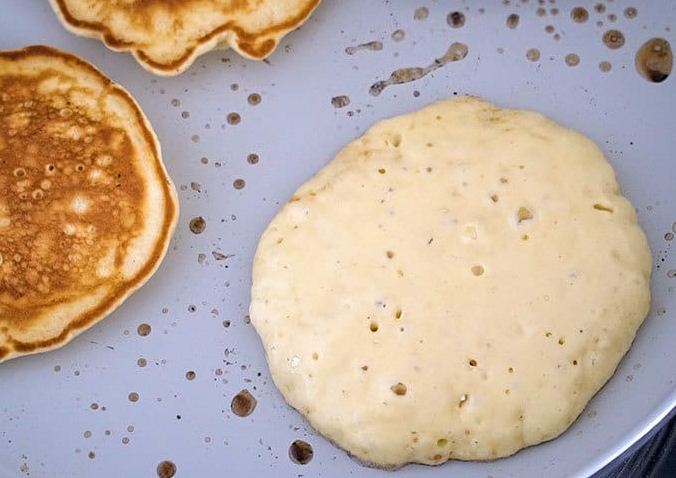 Top with maple syrup,nuts,fresh fruits and chocolate chips etc.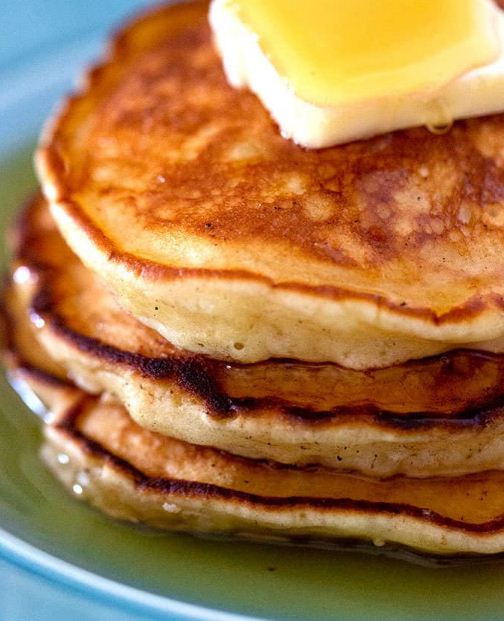 Pancakes Recipe
Prep Time 10 minutes Cook Time 5 minutes Total Time 15 minutes
Ingredients
Milk 1 cup
Sour cream 1/2 cup
Granuled sugar 1/4 cup
Eggs 2 large
Vanilla extract 1 teaspoon
2 teaspoons baking powder
1 teaspoon salt
1 1/2 cup all purpose flour
About 3 tablespoons butter for greasing the pan
Maple syrup for servings
Method
Take a large bowl, add sour cream, milk,sugar, eggs and vanilla.Whisk till combined.Its fine to have a lumps of sour cream.
Add baking powder , flour and salt.Stir until no large clumps of dry flour remain, try not to over mix.The batter should be very lumpy.
In a large non stick skillet over medium -low heat melt about 1/2 tablespoon of butter until lightly bubbling and light brown.
Ladle the batter into the skillet making 3-4 (1/4 cup of batter each).
Cook for 3-4 minutes until bubbles form on top of each pancake and the bottoms are golden brown.
Flip the pancakes and cook for 1-2 minutes, until the bottoms colour become golden brown.
Carefully wipe out any excess browned butter with paper towels. Repeat with the remaining pancake batter and butter.Serve warm with maple syrup.
Note
Nutrition information does not include butter for cooking or toppings.
Nutrition
Serving: 1/12th of therecipe , Calories: 113kcal ,Protein: 3g,Fat: 3g ,Cholesterol: 36mg,Potassium: 138mg,Sugar: 5g , Vitamin A: 145IU ,Vitamin C: 0.1mg ,Calcium: 71mg , Iron: 0.9mg, , Carbohydrates: 17g, Saturated Fat: 1g, ,Sodium: 222mgCourse Breakfast, brunchCuisine: Its an American Cuisine
Summary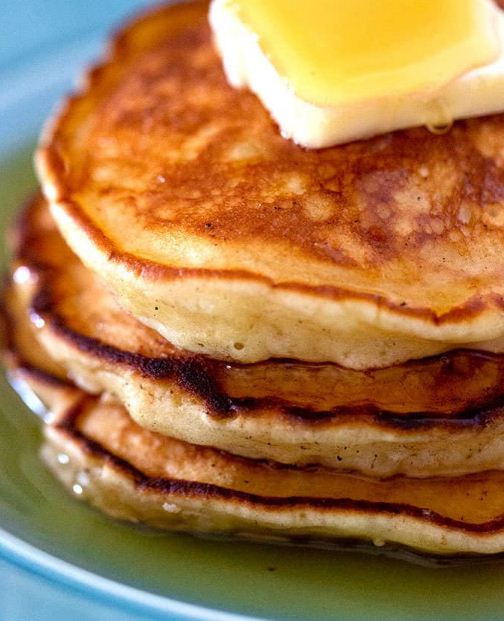 Article Name
Description
This is a pancake recipe which will make a delicious and healthy pancake dish.The fluffiness and the taste of the pancake depends upon what kind of recipe you are following.
Author
Publisher Name
Publisher Logo