Introduction
Shish kebab is a delicious dish of skewered and grilled cubes of meat.It is similar to Shashlik and has originated from Caucasus region.It comprises of lamb meat and have an excellent flavour that appeals to the taste buds.These kebabs are full of nutrition and can be made on special occasions and the method to prepare these kebabs is easy.
I have divided the preparation of this dish in steps to make it easy for our viewers to understand the cooking methods and techniques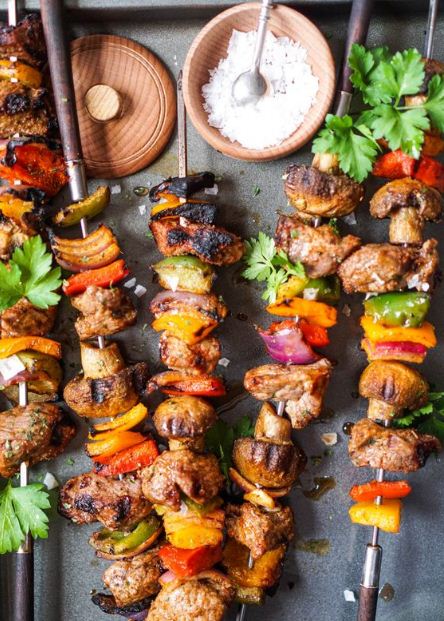 Step One To Prepare Shish Kebab
Ingredients
Scale: pt=16  ounce oz=1 ounce  tbsp=table spoon   tsp=teaspoon
                                                             lb=pound or 16 ounce
YIELD: 20 portions                         Each portion: 1 skewer
INGREDIENTS
QUANTITY

Marinade
Salad oil

Olive oil

Vinegar

Lemon juice

Garlic chopped

Salt

Pepper

Marjoram

Thyme

Oregano

Lamb leg,boned(1
inch cubes)

2 pt

1 pt

12 oz

4 oz

2 tbsp

2 tbsp

2 tsp

½ tsp

½ tsp

½ tsp

5 lb
Method
1.  Mix all marinade ingredients; pour over lamb and marinate several hours or overnight.
Step Two To Prepare

Shish Kebab
Ingredients
INGREDIENTS
QUANTITY

Mushroom caps
,large

Salad oil

40 pieces


for sauteing
Method To Prepare This Dish
2.  Saute mushrooms caps slightly in oil.
Step Thre

e To Prepare

Shish Kebab
Ingredients 
| | |
| --- | --- |
| INGREDIENTS | QUANTITY |
| Pearl onions | 40 pieces |
Method
Blanch onions if fresh.May use canned onions.
Step Four To Prepare

Shish Kebab
Ingredients
INGREDIENTS
QUANTITY

Green peppe
rs,large diced,
blanched

Tomatoes,fresh(¾
inches thick slices)

40 pieces


40 pieces
Method
4. Place ingredients on long skewer as follows: (Do not crowd on skewer) tomato,lamb,mushroom,onion,lamb ,pepper,onion lamb,pepper,mushroom ,lamb,tomato.Place in marinade until ready to broil.
5. Drain well and place under hot broiler about 10 minutes,turning as needed to cook uniformly.Do not burn.
6. Lamb should be medium unless otherwise indicated.Serve on bed of rice pilaf.
Note: Cooking methods and techniques plays a key role in the preparation of a healthy and delicious shish kebab dish.As a delicious food is liked by a majority of folks but it is also necessary that the food is prepared by techniques which make the food healthy and delicious.
Summary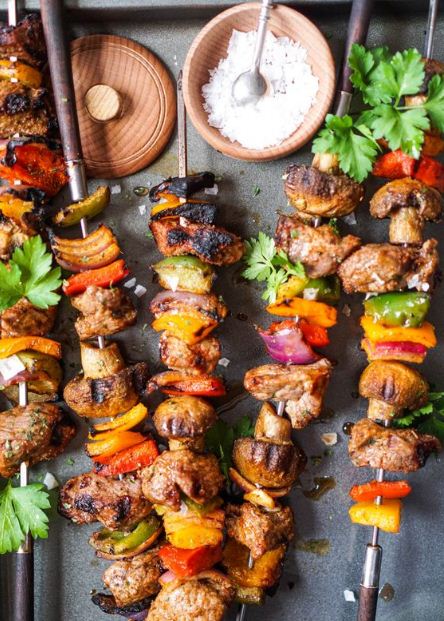 Article Name
Description
This Article will show you how to make a delicious shish kebab dish.combination of all the ingredients will make a delicious shish kebab dish.
Author
Publisher Name
Publisher Logo