Chocolate souffle is a French dish and it was developed in eighteenth century by a french chef Marie Antoine Creme.
Souffles were extremely popular in the late Victorian and Edwardian eras.Good dark chocolate was becoming available and this was used to give a smooth texture as well as a good taste to the mixture.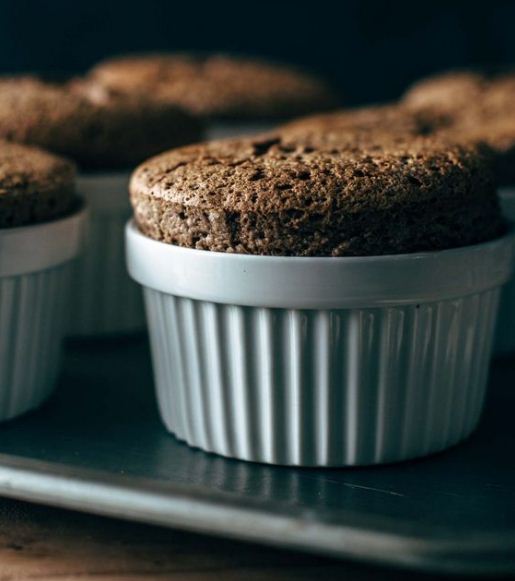 Recipe Of Chocolate Souffle
Ingredients
Cooking Time: few minutes
The jellied souffle should be well above the top of the dish, so that it looks rather like a hot souffle that has risen well.Cold souffles can be frozen but tend to lose their light delicate texture.Use within a month.
The souffle could be flavored with a little Tia Maria (coffee liqueur)or creme de cacao (dark chocolate liqueur) in place of some of the water.
Method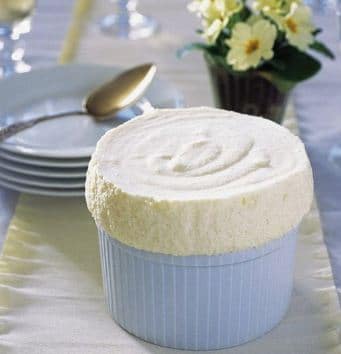 Prepare an 18 cm/7 inch souffle dish by tying a buttered collar of paper around the dish to stand well above the top rim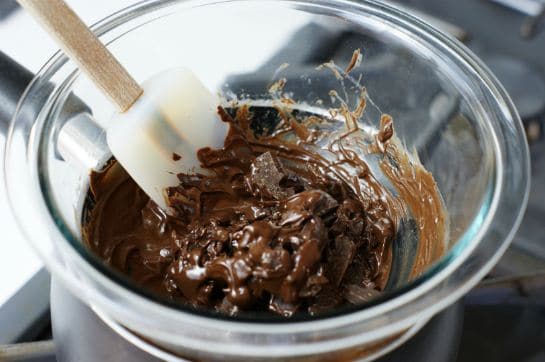 Break 100 g/4 oz plain chocolate (4 squares cooking chocolate) into pieces, melt in a basin (bowl) over hot water or in a microwave cooker. Put (5 tbsp) cold water in a basin, sprinkle 15 g /½ oz (2 envelopes) gelatin on top, dissolve over hot water.Separate 4 large eggs.Beat the yolks with 50 g/2 oz (¼ cup) caster sugar and ¼ teaspoon vanilla essence (extract) until thick and creamy over a pan of hot water. Add the melted chocolate and dissolved gelatin to the egg yolk mixture.
Allow to cool and set to the consistency of a thick syrup.Whip 300 ml / ½ pint ( 1¼ cups) double (heavy) cream in one bowl and 3 egg whites in a second bowl.Blend 25 g/1 oz (2 tbsp) caster sugar with the egg whites.Fold the cream, then the egg whites into the chocolate mixture.
Spoon into the souffle dish.Allow to set. Carefully remove the paper collar with the help of a palette knife.Decorate with more whipped cream and grated chocolate and /or hazelnuts.