How do you make chocolate brownies better? You mix cheesecake into them. And how do you make chocolate cheesecake brownies better than that?! You manage to make them low carb, which is exactly what I did with this Keto Chocolate Cheesecake Brownies recipe.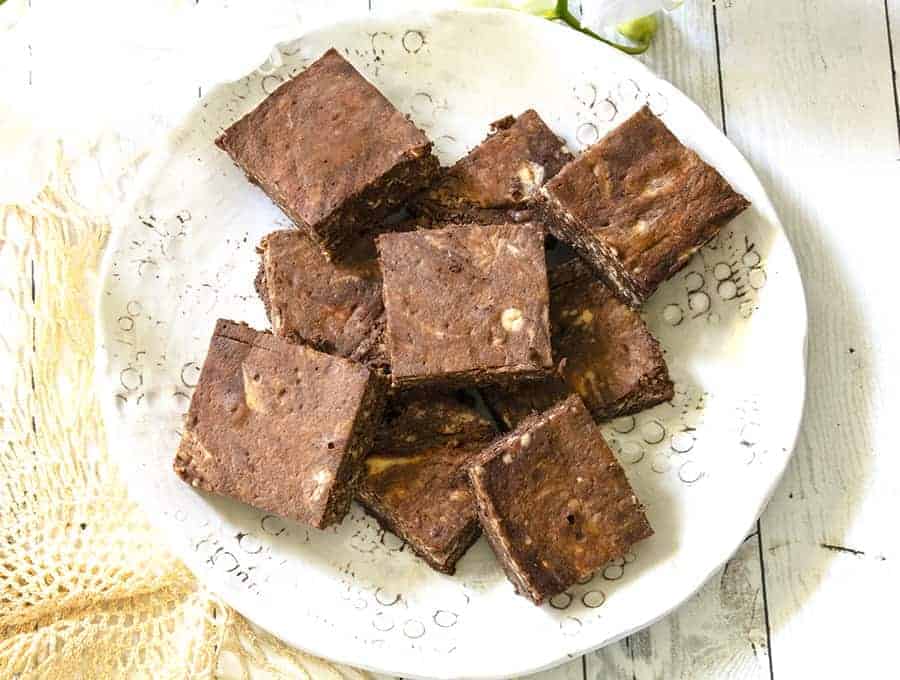 KETO CHOCOLATE CHEESECAKE BROWNIES | LOW CARB DESSERT
This is not a test and this is not a joke. They're one part deliciously chocolaty brownies and one part decadently sweet cheesecake. Two of the arguably best desserts of all time wrapped into one very delicious package. Make them for your next party or get together. You and your guests will thank me.
In fact, you may be so delighted by me.
And that's not even the best part. These are Keto Chocolate Cheesecake Brownies. Yup, you've read that right. These brownies are actually low carb! Who says that keto dieters don't get to have all the fun? Not me, that's for sure.
And if mixing the two desserts doesn't sound like your cup of tea, I've got low carb recipes for both brownies and cheesecake.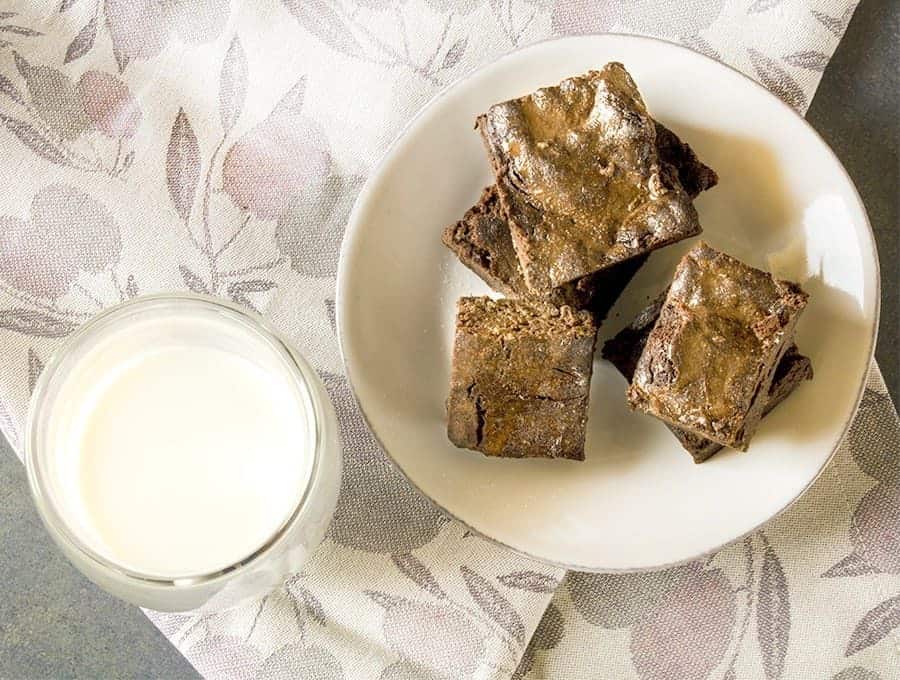 Keto Chocolate Cheesecake Brownies
These Keto Chocolate Cheesecake Brownies are a chocolate cheesecake lovers dream! They're so good you won't be able to tell their low carb!
Total Time

1 hour 5 minutes
Keyword: cheesecake brownies, keto brownies, keto cheesecake, low carb brownies
Ingredients
For the Brownie Batter
1/2 cup (90 g) Sugar-Free Chocolate Chips
1/2 cup (113.5 g) Butter
3 (3 ) Eggs
1/4 cup (0.25 g) Truvia , or other sweetener
1 teaspoon (1 teaspoon) vanilla extract
For the Cheesecake Batter
8 ounces (226.8 g) Cream Cheese, cubed and softened
1 (1 ) Egg
3 tablespoons (3 tablespoons) Truvia, or other sweetener
1 teaspoon (1 teaspoon) vanilla extract
Instructions
Preheat oven to 350F.
Grease an 8 x 8-inch square pan and set aside.
For the Chocolate Batter: In a microwave-safe bowl, melt butter and chocolate for about 1 minute. Remove and stir well.
In a bowl, add eggs, sweetener, and vanilla and blend until light and frothy.
Pour the melted butter and chocolate into the bowl in a slow stream and beat again until it is well-incorporated.
Pour the mixture into the pan.
For the Cheesecake Batter: beat together cream cheese, egg, Truvia and vanilla extract. Pour the cheesecake batter on top of the brownie batter. Use a spatula to swirl the two batters together.
Cover the pan with foil. Bake at 350F for 45-50 minutes until a knife inserted in the center emerges clean.
Nutritional Information
Calories: 274kcal , Carbohydrates: 3g , Protein: 5g , Fat: 27g , Saturated Fat: 16g , Fiber: 1g , Sugar: 1g
Summary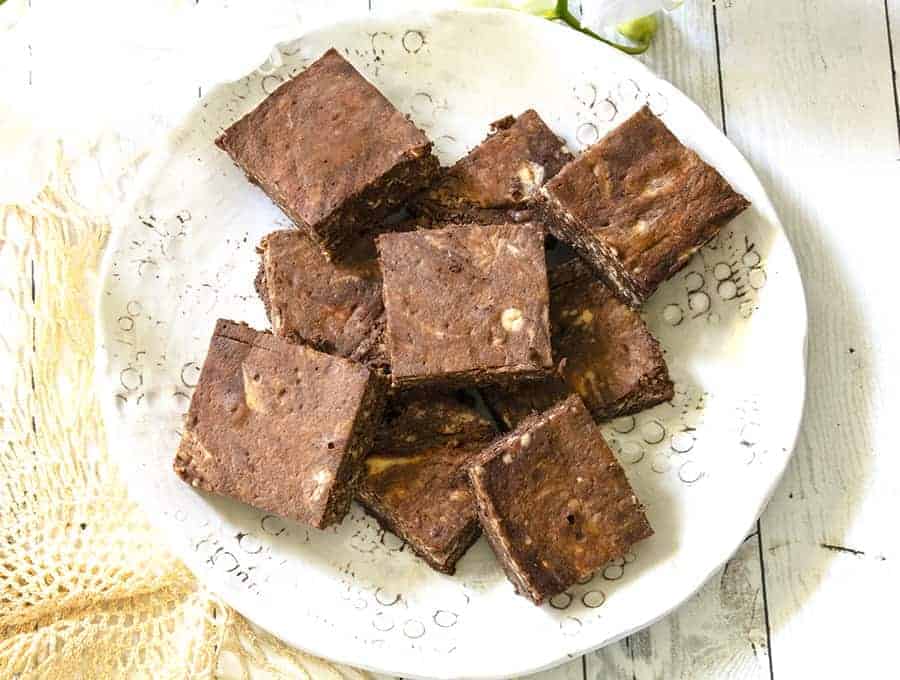 Article Name
KETO CHOCOLATE CHEESECAKE BROWNIES
Description
Two of the arguably best desserts of all time wrapped into one very delicious package
Author
Publisher Name
Publisher Logo